Is the Universe Created Out of Nothing?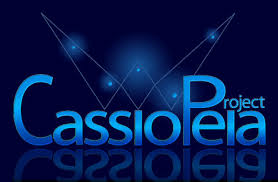 The Science Channel on YouTube offers up to us the Cassiopeia Project's animated videos explaining some of sciences basic concepts.
This playlist that I put together for you offers Cassiopeia's videos on the Universe being made out of "Nothing" and how that "Nothing" expanded into the Universe we see and live in today.
The speaker is very clear and easy to listen to making it easier to follow the concepts presented. For more info about the content in the videos check out the "About" section below each video on YouTube.
Also, if you're interested be aware that at the end of the second video in this playlist you'll be offered an opportunity to click a link at the bottom of the video to watch another Cassiopeia video explaining the basic concept of Einstein's Relativity.
All Cassiopeia's videos attempt to explain clearly and simply the concepts covered in each video.
So, have some fun viewing this playlist and remember to comment below with any questions or comments that you may have in mind after viewing Cassiopeia's videos.
~Comments always welcome…
References:
Save
We the Staff Writers are a group of individually quality and qualified writers who enjoy the challenge of writing on interesting subjects and Species Universe definitely qualifies as interesting. Please enjoy our writing and definitely get into the subject we are writing about. According to the author of this site this subject of what the true relationship between the mind (consciousness) and body (physical world) is, is here to stay! Staff Writer